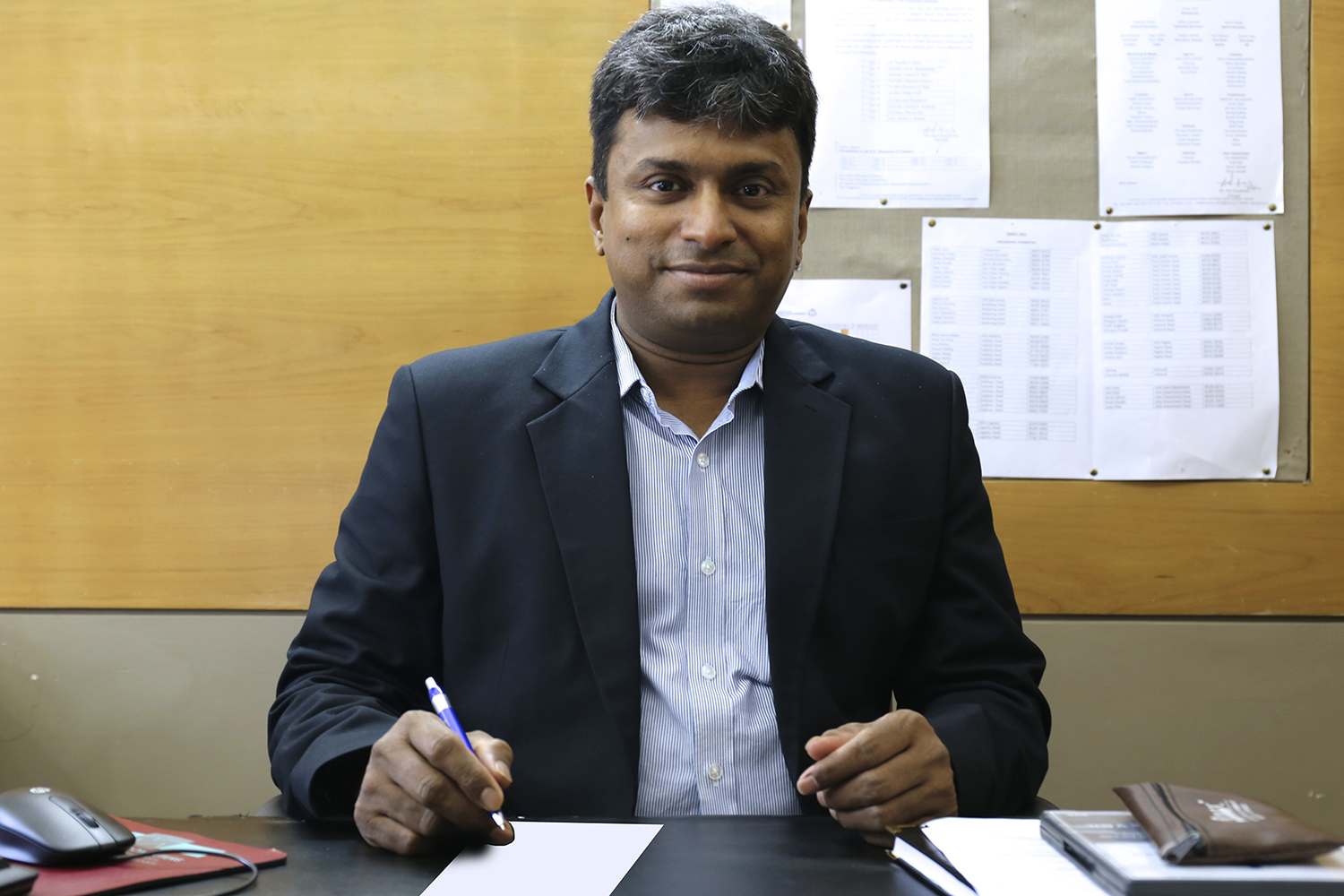 Dear All,
Greetings from D. J. Sanghvi College of Engineering!
In the current context of rapid changes that is taking place in our country and across the world, especially in the post Covid pandemic times, all activities directed towards economic advancements are required to be addressed with utmost priority. Covid 19 pandemic has changed the way we think and live. In this context, it is imperative to prepare social engineers, who could contribute to and manage the needs of the society with equanimity of mind and an attitude of selfless social service. Shri Vile Parle Kelavani Mandal (SVKM), our parent trust with abundant experience in the field of education and social service has always been focusing its efforts on this very important activity of nation building.
In a short span of 29 years, Dwarkadas J. Sanghvi College of Engineering (DJSCE), an Autonomous Institution, affiliated to the University of Mumbai and owned by SVKM has come a long way and has made its impact felt not only in the country, but also abroad. Our students have been performing exceedingly well in national and globally competent multinational companies and also in the universities in India and abroad as they pursue their higher education.
We are happy to announce that we have started with new Undergraduate Programmes, such as, B.Tech Computer Science and Engineering (Data Science), B.Tech. Artificial Intelligence and Machine Learning, B.Tech. Artificial Intelligence (AI) and Data Science and B.Tech. Computer Science and Engineering (IOT and Cyber Security with Block Chain Technology) along with Computer Engineering, Information Technology, Mechanical Engineering and EXTC programs. All these are being done keeping in mind the changing demands of the industry & other stakeholders.
DJSCE is consistently rated amongst the top 100 Engineering colleges of our country by various ranking institutions. Most notable being "India Today", "The Week" and "Times of India" 2023 surveys ranking Dwarkadas J. Sanghvi College of Engineering (DJSCE) as the "Best Private Engineering College" (Rank 1) in the West Zone of the country. The college is also ranked 8th amongst the Top 10 Private Engineering institutes of our country in the latest edition of India Today (03rd July 2023). Currently, for the A.Y. 2023-24, the college runs 10 undergraduate programmes, 3 post graduate programmes and 3 Ph.D. courses, affiliated to and recognized by the University of Mumbai.
Beyond regular academics at the undergraduate and post graduate levels, the research activities being conducted at the Innovation Centre of the college as well as the regular publication of the college research magazine "TECHNOFOCUS" encourages and motivates our staff and students to undertake more and more research activities, in addition to their day to day work. The number of Research publications made by faculty members and students in various journals & conferences has increased manifold in the last15 years.
Our college is committed to maintaining an academically rich and professionally competent environment by encouraging the enterprising skills of our students. Our faculty members do support and play a vital role in the overall development of our students and the institute. With the firm belief that, in the current era, our country is poised to make significant advancements in Manufacturing & Service Sectors and in line with Make in India, Skill India, Digital India, Startup India initiatives at the national level, we keep constantly creating new avenues and opportunities for our students, beyond what the regular curriculum could otherwise provide.
Today, DJSCE is one of the most sought after institute for fresh aspiring engineering students. All the eligible Undergraduate programs in the college are accredited by the National Board of Accreditation (NBA) and the college is also accredited by NAAC with an "A" Grade for a period of 5 years, with effect from October 2019. We are sure that the world class infrastructure provided by SVKM, a highly qualified faculty and a motivated group of students coupled with a vibrant ambience will continue to drive the growth of DJSCE as a great institution. We firmly believe that we shall be counted amongst the best at the global level in the years to come.
In all our efforts, we seek the Lord's Grace to keep us on the path of virtue, courage and wisdom. May the grace and blessings flow through us to the world around us in all our efforts to make better quality engineers, who can make a positive impact in our society and help build our nation in these ever changing and challenging times.
Thank you very much for visiting our website.
Warm Regards & Best Wishes!

Dr. Hari Vasudevan
Principal
View Bio